"Do not place expectation on the outcomes of situations. They are out of our hands. The only thing you can really do is buckle in and enjoy the ride and remember to take your turns cautiously"

#StuffRareSays
⇓Scroll Down⇓
Let me first start off by saying,
"Happy New Years!!!!"
Here is to another full year of glorious experiences.


I decided years ago that New Year's Resolutions weren't for me.
I just didn't see the purpose in waiting for a new year to make changes in my life, take on new challenges or reinvent the wheel.
You see, just like we are ever-changing and growing.
Our goals and ambitions are too.
"Our success is determined by our daily habits, not our annual ones."

#StuffRareSays
So keep confidence in the fact that we ALL have it in us.
To strive for OUR better version of our own selves daily.  
Confession:
The last week of 2018 was full of scrambling.
The internet was out until midnight on New Year's Eve and I have been having to bite one serious bullet to keep up with the posting.
All the while….
With kiddos on break and tons of distractions

BUT HEY….
We did it!
AND
Belted out one awesome series didn't we?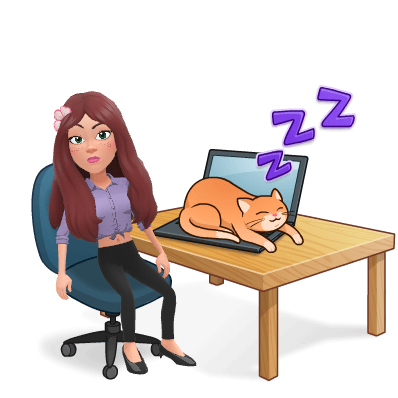 As 2018 came to its end, I'd say it was the year that taught me a LOT, shook me, almost broke me, showed me who I am AND changed my direction.
Even though it was a rough ride, I got through to the other side with some exciting new goals, newfound revelations and ambitions.
FOR NOW!
I shall enjoy this fresh start to a new year with all four of my kids in tow.
With 2019 well underway, I'm going to take on the year one adventure at a time. The good, the bad, the glorious and momentous. With the same sheer motivation and determination as usual. Wherever this year will take us, we do not know, but I'm most definitely excited to find out.
And so…
My glorious readers…..
When this message finds you, I want to share joys and humbling's as we ALL embark on this new year….
Together.  
 A special thanks goes to:
 Blu, Prod, PLM, Lola, Tilly,  Kitty Kat, Count Vader, Ritu, Jixi, Zy, Zae, Chellie,
J Danae, Ryno, Lee Lee, Bev, and Ang
For keeping it one hundred
AND
boosting me through my speed bumps.
Ya'll are part of the BEST inner circle ever!
Great news!!
You will be able to access the podcast version of
"This Year in Review"
January 18th.
And…
Are you keeping up to date?
Daily updates from our twitter feed!!!
Featuring:
Blog updates
 Witty quips
 Sprouts of wisdom
 Random giveaways
 AND
Much more!!!