Last night we took the kiddos to watch "Hotel Transylvania 3" in the movie theater. We've tried to take them to movies in the past, but have had somewhat of a struggle to keep Baby Blue interested long enough to sit through one.
Jay and I usually have to alternate who leaves the movie early with her, each time.
But
Not this time!!!
 It's official!
Baby Blue is movie ready.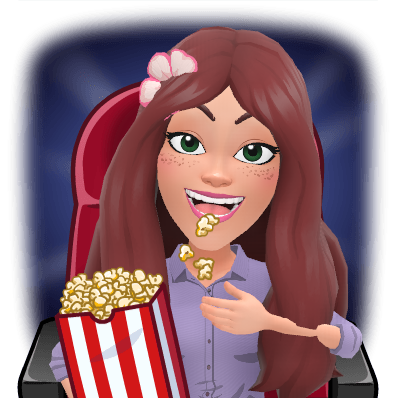 And so…. WE sat through our first movie as a family  without little to no hiccups and it was AWESOME! 
WEEEEE DID IT! 
---
---
For those of you looking for a humorous and enjoyable family movie, Hotel Transylvania is definitely your stop. With action, comedy, scare factors and much more all perfectly dialed down for kids, it is 
The only mood point of the evening was the cost, and the very rude employee that sold us our snacks.
$60 total for a family of 4 Just imagine when Baby Blue is old enough to get charged for a ticket.
Rude snack cashiers/employee
Next time, we will be going to a movie out-of-town.
At the bottom line: Thanks to a lovely viewing experience, we left the theater happy.
---