"Don't let society dishearten you. Stay true to your own self rather than pleasing and/or living up to false expectations because no matter how impressive our character, people will ALWAYS focus on our downfalls and disadvantages over our strengths and niches."

#StuffRareSays
⇓Scroll Down⇓
Imagine a fish being judged by its ability to climb a tree.
How that may impact and make that fish feel.
The fish is not designed to climb trees.
Instead, they are designed to swim in rivers, lakes and the sea.
That is their home and their realm expertise.
As one would not expect a deer to swim off into the depths of the ocean…
We would not expect a fish to run wild in the forest.
And yet…
While we do not judge those animals by their ability
We judge humans by theirs.
I have spent my entire life…
Having my abilities judged based off my height and looks.
Underestimation at its finest.
A struggle that in my earlier years hit hard in ways you can't even imagine.
"You're too short to be important."
(Be strong, brave, logical or impressionable)
"You're too pretty to be smart."
"You're too short to be old enough."

"Don't worry your pretty little head about it cause' that's not your place."

"You look to young to handle that by yourself."
"You can't do that, you're still young and naïve."  
"Your looks make you look incompetent."

"You're not the one who will make an impact."
Me….
Your beloved RareBear

Having a mind over looked.
A skill set under took.
Her abilities unseen.
With wisdom beyond her years…
Being undervalued…

Has been told on many occasions that…
"She isn't good enough".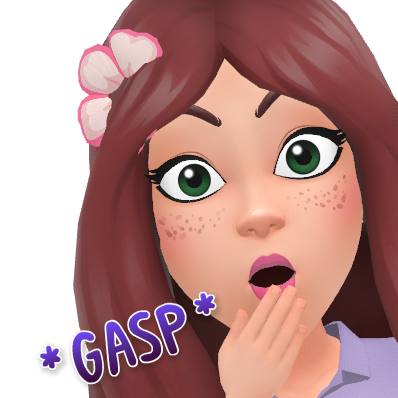 To be real: 
 As I've aged, and evolved through my own personal journey these are aspects of my life that don't affect me as they once did in my youthful years.
However, it is still a discrimination that I face on the daily.
On both sides of the spectrum.
From ill intent to innocent assumptions.
People make these criticisms towards me

Why it doesn't bother me:
It doesn't matter what people think we lack
Their perception of US
Is a charactor flaw on their own part.
SO…

Despite these "downfalls" and restraints…
I still wake and rise every day as a conqueror.
Because that is who I am.
Holding…
The strength of a warrior.
A presence like none other.
The patience of a mother.  
A determination and will to move mountains.
AND
A heart of purity and moral value.
I move people.
I blow the minds of the people who take the time to see…ME.
For who I am.
In your case…..
Read ME.
I make THE IMPACT
Not only with my story but with my presence.
Because…
I am a legacy.
His legacy.


It won't ever matter what people tell us.
At the end of the day we are who we are
Strengths, weaknesses and all.

Therefore,
As we all have specific struggles on the daily that we fight against,
It is important to remind ourselves
That It's not what others think of us that counts
BUT
Rather what we think of ourselves.

We live with US.
AND
In reality we are ALL good enough.
Why else were we ALL born with specific gifts to enhance our niche?